The season of giving is now with us. With
Christmas
just around the corner, there will usually be the opportunity to exchange gifts with special friends and family. Many people get excited about having to rip open the
wrapping paper
to reveal their gift. But have you ever stopped to think about the environmental impact of all this gift wrapping, which is usually ruined within a couple of seconds? We have teamed up with the experts at
WasteServ
to enlighten us this festive season on how we can properly sort out waste and what alternative options we can use that are
less harmful to the environment
.
Can all types of wrapping paper be recycled?
No, not all types of wrapping papers can be recycled. If it's metallic, has glitter on it, is textured, or has a waxy coating, it can't be recycled. One way to know if the wrapping paper can be recycled is by scrunching it up. If it doesn't open, then it's recyclable.
Check out this visual
for more information.
Can tissue paper be recycled?
Most tissue paper is made with low-grade paper; hence it is not typically recyclable.
Do gift tags go into the recycling?
Yes, as long as they are made out of paper.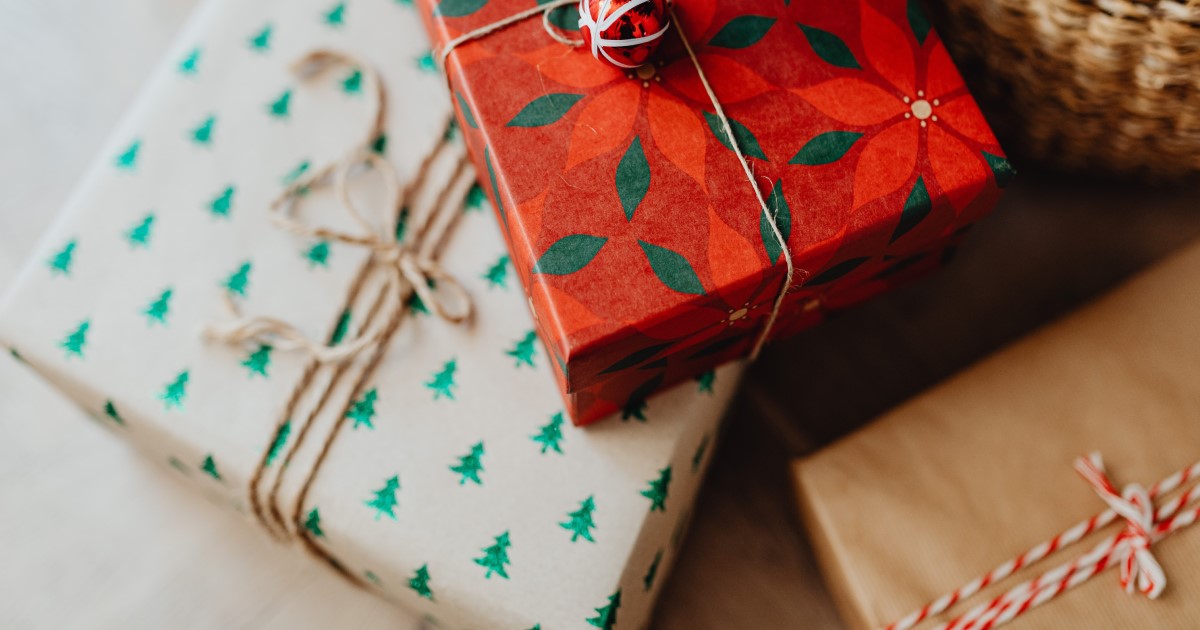 If wrapping paper has tape around it, can it go in the recycling bin?
One can try to remove the tape and dispose of it in the black bag.  You can also try and wrap without using tape or glue. 
This video
illustrates how you can wrap up gifts, eliminating the need of tape
Which bin should fabric and plastic curling ribbon go into?
Plastic curling ribbon is not recyclable and thus should go in the black bag but fabric ribbons should be kept and re-used.
Is string a more eco-friendly option to tie around gifts? And where should it be disposed of?
Like plastic ribbon, string is not recyclable and should thus go in the black bag.
If I use newspapers as a gift wrapper, can it go in the recycling bin after it is used?
Yes, newspapers are an eco-friendly option you can use instead of wrapping paper.
Can paper bags be put in the recycling bin? What if there are stickers or decorations attached to them?
Remove the decorations and handles if they are not made from paper and you can put it in the recyclables bag.  Stickers and decorations are to be disposed in the black bag, if not possible to reuse. In case of gift bags, if they are metallic, have glitter or a waxy coating, then these cannot be recycled and should go in the black bag. However, you can always store them and reuse them next year.
What do I need to look out for when looking for eco-friendly wrapping paper?
Wrapping paper made from paper rather than the metallic or shiny ones.
Is it better to opt for a material which is recyclable to present gifts in, or go for something like a tote bag which can be reused many times?
Tote bags are a far better option.  One can also use a napkin, scarf, shawl, blanket etc.
What are your top tips on limiting waste from gift wrapping this festive season?
Check out the holiday guide for an eco-friendly Christmas prepared by Wasteserv
here
.