AGOODLIFE4ALL promotes a healthy & sustainable lifestyle for all (a good life).
Through a digital platform, they provide products and services carefully curated from socially and environmentally responsible brands from across the world to inspire and educate people who value wellness, authenticity and the protection of the planet and its communities, and help them make their life and the life of those they cherish, better, while contributing to make the world a better place to live.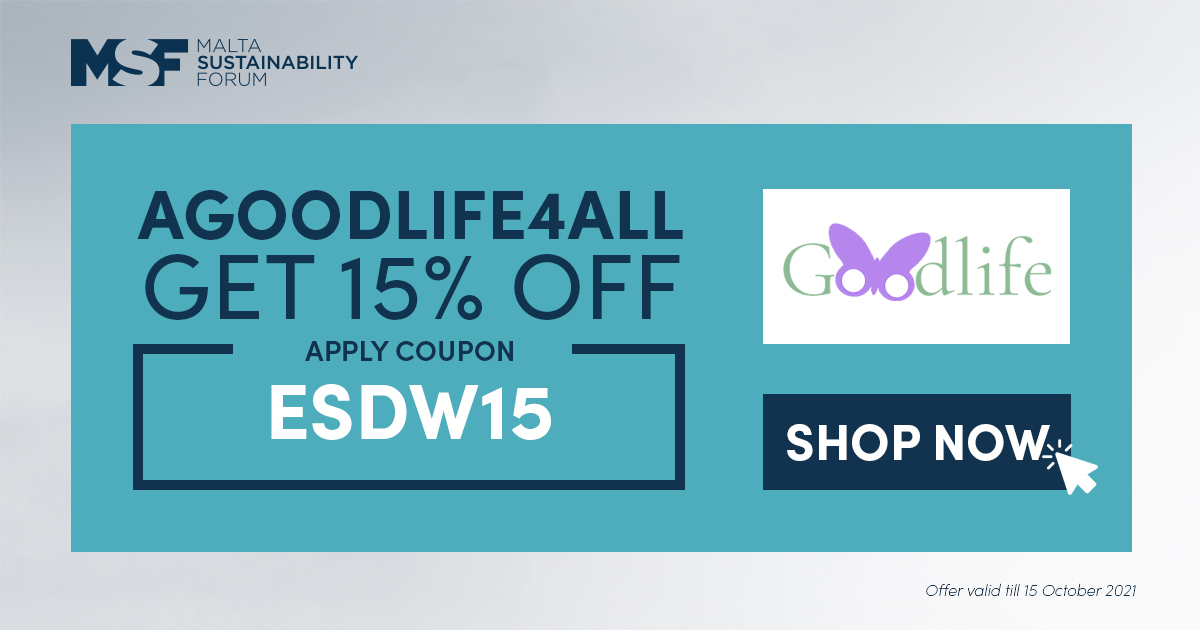 AGOODLIFE4ALL is offering a 15% discount on all products during European Sustainable Development Week (ESDW) and until 15 October, limited to one order per customer.
Use code ESDW15 at checkout.
*Offer valid till 15 October 2021