Entrepreneur MARK WEINGARD has channelled the life-changing world events he has witnessed into creating a positive impact in the world. He joined the impressive line-up of speakers at the Malta Sustainability Forum to share his experiences and help the corporate world find its philanthropic purpose.
"Success in life should not be measured by the wealth you achieve, by the fame or power you have or by the people you know," entrepreneur Mark Weingard shares. "It should be measured by the positive impact that you have created, what you brought to other people's lives, the respect you have earned and the inspiration you have given. Through this, you have truly achieved. We should all strive in life to receive the biggest compliment – that we have been an inspiration."
When it comes to being inspirational and creating a positive impact in the world, Mark Weingard certainly lives this ethos. After narrowly dodging death in some of the world's most historic and life-changing events, including the attack on the World Trade Centre in New York on September 11, 2001 and the Boxing Day tsunami in 2004 – as well as tragically losing his fiancée in the Bali terrorist bombings in 2002 – Weingard was determined to create something positive out of tragedy. By setting up the Inspirasia Foundation, the giving arm of his company Iniala that aims to drive positive social change, he achieved both this philanthropic dream while garnering a greater awareness of the importance of corporate social responsibility.
"We live in an interconnected world where everything we do affects another part of our ecosystem. It's a ripple effect that eventually comes full circle. It is impossible for companies to believe that they will succeed in the long run without taking into consideration their people – both staff and customers – as well as the communities around them and the environment," Inspirasia Foundation's philosophy. "Gone are the days when companies could look at quick fixes, survive on a short-term approach and ignore the impact they have on society.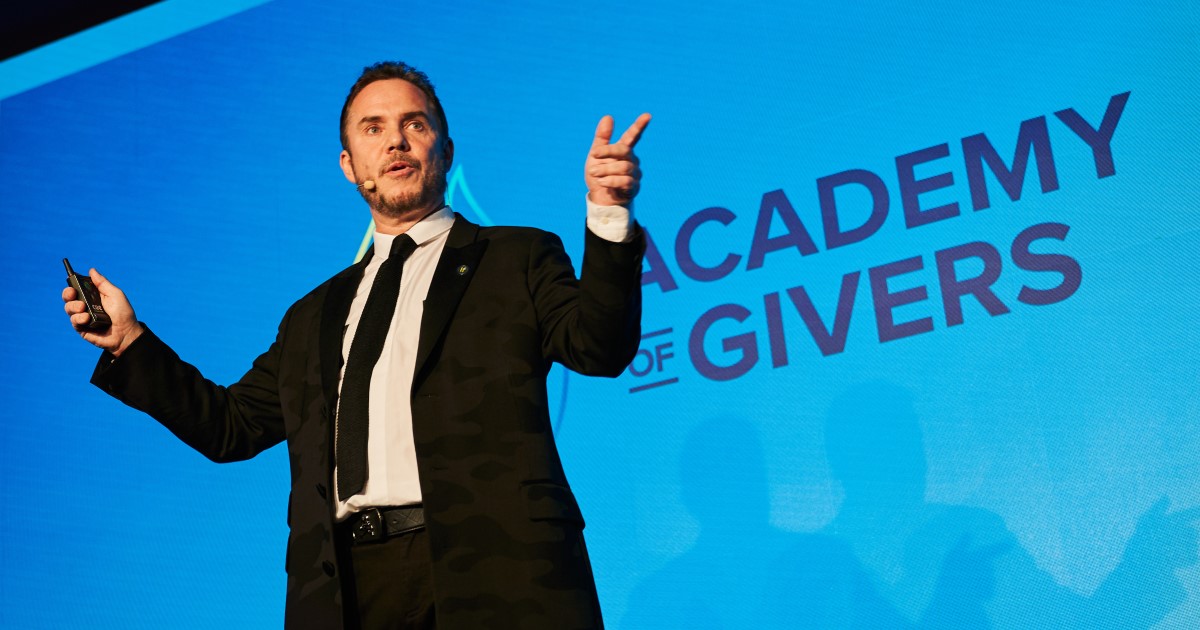 This also signals a need, at a core level, for companies to embrace the concept of 'purpose' before 'profit', in order to engage and contribute to an ever-changing world with more socially conscious consumers, Weingard elaborates. "Most people out there in business are just worried about the bottom line. I would ask them to add in an extra line – the social one – to look at adding social development into their projects. Yes, all projects need to make money, but at the same time it should add to society. When we are out there creating businesses, we should remember that we are part of society and that we must give back to that society."
At the Malta Sustainability Forum, Weingard shared his insights about the importance of corporate leaders pioneering a more purpose-oriented approach for a better and more sustainable future.
"Especially given these challenging times, we need to be having these conversations and looking at sustainability from all angles –a holistic approach to driving social change," he asserts. Weingard joined a panel discussion alongside other entrepreneurs, business leaders and sustainability experts in the Leading with Purpose module at the Forum, to discuss the transformation of corporations to focus on purpose.
Weingard wishes to share a vision for corporate philanthropy and an understanding that, once we are financially secure, our moral compass should be directed at doing good and making a difference. His Foundation and the way of giving is based on the principles that  "Sustainability is the core of our being and without sustainability and the long-term vision, we won't be able to create real, long-lasting change. So, through the way we give, the way we operate and the way we live, we need to ensure that no one is left behind and that we are able to all co-exist with each other and the world". "Through the MSF, I hope that a network is created of like-minded people that is ready to forge real impact, working together to take this leap to a better future for all." Weingard concludes.
Watch the module 'Leading with Purpose' here.