How does supporting the vulnerable help us to be more sustainable? When 193 United Nations Member States adopted the 2030 Agenda for Sustainable Development, they pledged to ensure "no one will be left behind" and to "endeavour to reach the furthest behind first." Therefore, assisting the most vulnerable individuals and groups is critical to act on the promise. In this interview, we would like to give the spotlight to Nora Macelli, CEO of the St Jeanne Antide Foundation (SJAF), a registered social purpose non-profit organisation, whose very aim is to help support some of the groups of people who need help the most.
What is SJAF's mission?
The St Jeanne Antide Foundation (SJAF) is the social care services arm of the Sisters of Charity of St Jeanne Antide Thouret. Its overarching aim is to provide professional support services to very vulnerable individuals and families who are suffering due to very difficult life circumstances and those who are sliding into poverty and are socially excluded. SJAF is registered as an NGO (VO/0005) and as a Foundation (LPF-101).
The Foundation has always followed a non-discrimination policy towards service users and celebrates the infinite value of any human being, just as they are. We guarantee that anyone intending to make use of any of the Foundation's services will be made to feel comfortable.
Workers at the Foundation work in partnership systematically in teams for the support and self-empowerment of socially excluded persons, families, and minority groups. Looking holistically at persons in need, the Foundation's mission is to give all round support to such persons.
How do you try to help the vulnerable and what type of help do you offer?
At SJAF, we have a multi-disciplinary team that works closely to develop a loving-kind, supportive relationships with individuals and families who seek our help. Practitioners include Social Workers, a Mental Health Nurse and a team of survivors of domestic violence who have received extensive support, encouraged to tap into non-formal and formal adult education and training opportunities and are now themselves providing Peer Support and Mentoring to other survivors and their children. A team of Volunteers work alongside practitioners to extend the range of support opportunities we offer vulnerable families.
Understandably, this work is often intense due to high support needs. Ultimately, our goal is to establish trust and a readiness to explore the way forward in life with dignity and hope.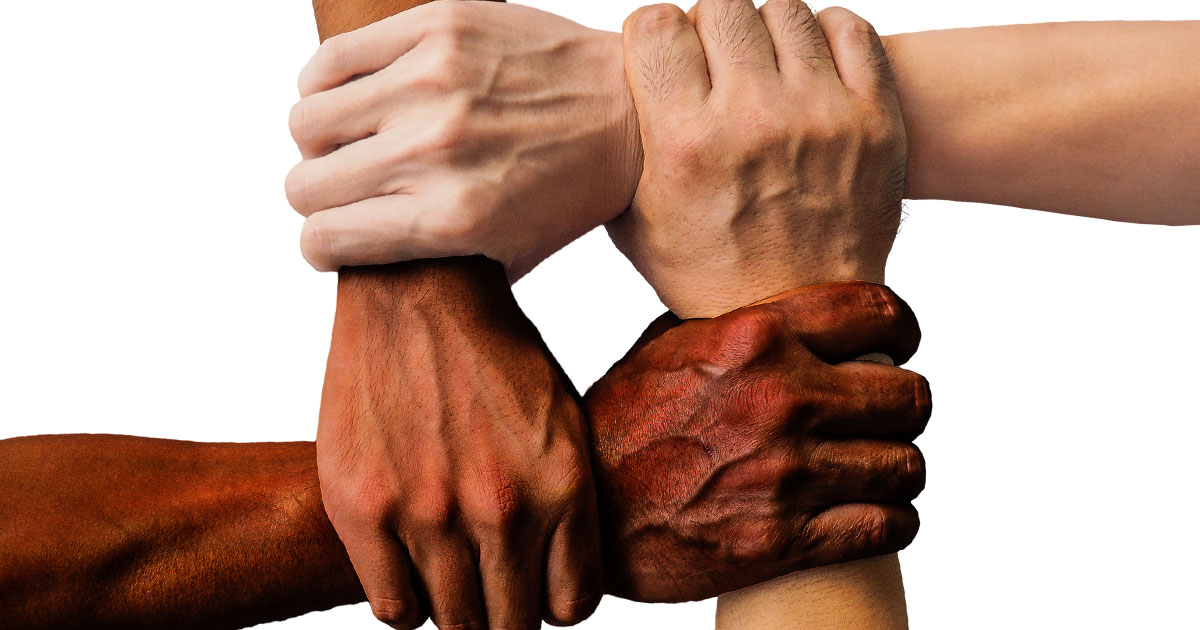 Who are the main people or groups requiring your help?
SJAF runs a generic social work service. Hence, any family in distress facing difficult situations can turn to us for support. The generic social work service, is mainly at the service of vulnerable families from the localities of Tarxien, Paola, Fgura and Birżebbuġa. Since we are committed NOT to duplicate services, we guide and help families from other localities needing help to existing services offered by both state agencies, NGOs and parish volunteers.
We also run two specialised services. One is called LWIEN Service that offers guidance and much on-going support to family caregivers of mentally ill persons. This is the only service in Malta that specifically targets this often-forgotten category of relatives who take it upon themselves to shoulder the overwhelming responsibility of caring for a loved one suffering from a debilitating mental illness.
Another specialised service is the SOAR Service aimed at providing a range of support opportunities by, and for, survivors of domestic violence and their children. We consider APS Bank as a SOAR Champion as they have financially supported us for the past three years.
Another category we support are individuals who cannot move on in life because of emotional difficulties and distress, which keep getting in the way. In order to benefit from the Emotional Freedom Service of SJAF, persons have to want to work on themselves and to learn techniques that enable them to manage such negative emotions as fear, anxiety, resentment, jealousy, and anger.
Do you work with other local NGOs to be able to help these vulnerable people?
Yes, definitely. We take inter-agency collaboration very seriously and strive to work closely and in partnership with organisations offering a range of support services across several sectors. We work closely with both NGOs and state agencies. After all, we have a common mission to do our utmost to alleviate distress, mitigate social exclusion and combat poverty. Working closely with other family support organisations enables us all to maximise resilience and wellbeing outcomes for the individuals and families we support.
What are the channels people can use to reach out if they require help or know of someone who may need support?
These channels can be used to reach out to us:
ST JEANNE ANTIDE FOUNDATION (SJAF)
Address: 51 Triq Ħal Tarxien, Ħal Tarxien TXN 1090 – Malta
Tel. nos.: 21808981; 21809011; 27672367; 99784784 (office hours). If you wish to speak with a Social Worker, say so immediately and you will be put through.
Email: info@antidemalta.org
URL: www.antidemalta.org
Facebook: Fondazzjoni St Jeanne Antide (use messenger)
SOAR Service Facebook: SOAR Malta (use messenger)
Emotional Freedom Service: Tony on 79326725.
CEO's email: nora@antidemalta.org
Are there ways in which the community can help support SJAF?
Yes, definitely. In several ways. Help enables us to continue helping very vulnerable individuals and families in the loving, professional and holistic manner that we do.  Donations are truly appreciated since they enable us to sustain our services which we offer free of charge. Our website has a whole section dedicated to how people can help. Please visit: https://www.antidemalta.org/how-you-can-help.html. Some of these ideas are for post-COVID-19 times!