One of the speakers at this year's Malta Sustainability Forum will be Professor Elliot M. Berry MD, FRCP, an expert on the effects of nutrition on cognitive function and on the benefits of the Mediterranean Diet.
Professor Elliot Berry, a graduate in medicine from the University of Cambridge, will be sharing his expertise on the Mediterranean Diet and its role in creating food security and good health for both humans and the planet. During his long and illustrious career, he was a visiting scholar at Rockefeller, MIT, Christ's College, Cambridge, UK, La Sapienza and Yale Universities, amongst others. He has also published over 250 articles and chapters in books and was also the Director of the Braun School of Public Health & Community Medicine, and Head of the WHO Collaborating Center in Capacity Building in Public Health at the Hebrew University – Hadassah Medical school, Jerusalem.
One of Professor Berry's areas of expertise is the study of the Sociotype Framework, which he believes can help governments and individuals in their plans for recovery once the COVID-19 pandemic is over. "The sociotype is an organizational framework for understanding and encouraging coping responses," he explains. "It has three dimensions: the Individual, their Relationships and their Context." According to socionics, the way a person reacts to anything in life is determined by individual factors like their physical and mental health, their personality, and their life philosophy.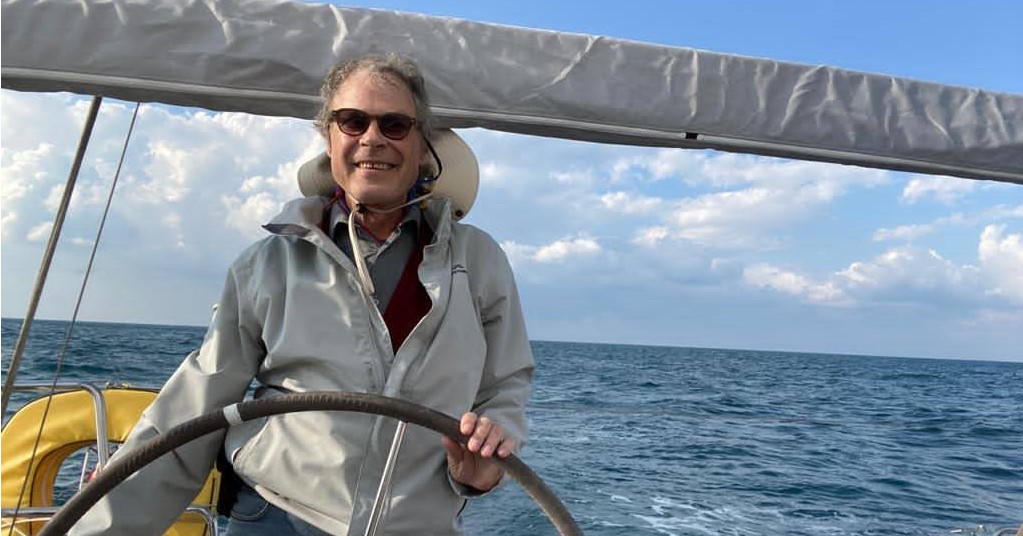 Their relationships, be they within the family, with friends or at work, are also a factor, as is the context. The latter includes a person's culture, their education and employment, their socio-economic position, and national political and health systems. When used in conjunction with each other, these factors help individuals make meaning, build distress tolerance, increase social support and generally find the coping mechanisms which best suit their sociotype.
"We can't go back to how things were before," says Professor Berry. "We now know that the world is a global village and that we are all responsible for dealing with this pandemic. On a positive note, there is more international cooperation, social solidarity and awareness of our frail situation, among other things. Other positives are less use of offices, flexible work hours, remote/video call meetings and, hopefully, a decrease in traffic congestion and pollution."
The decrease in pollution, especially early in the pandemic, is a clear sign that part of the solution in tackling the climate crisis is controlling the amount of pollution generated daily by our activities. "Indeed, this was a real-life experiment to show how much humankind contributes to pollution. The data will help greatly in efforts to counter climate change," adds Professor Berry.
Traffic pollution is just one of the many problems Europe is tackling to control climate change. Another one is food, a topic which will be discussed by a panel where Professor Berry will speak about the link between the Mediterranean Diet, food security, consumer behaviour change, and planetary wellbeing. "The Mediterranean Diet is still the best diet for health and for the environment. The less processed foods, the better. More forks than knives," he says, referring to the need to promote more plant-based diets. "There is a problem, however, with fish. It is expensive and there is not enough stock to feed the world with two sea fish portions per week as recommended by public health authorities, so we have to find alternatives, as with algae and insect protein." Algae, rich in many micronutrients and in protein, use far fewer resources to grow than most crops. As for insect protein, it may not be the more popular option in many parts of the world, but billions of people already eat them regularly worldwide, according to a 2013 report by the UN's Food and Agriculture Organization (FAO).
Professor Berry hopes that his year's Malta Sustainability Forum will increase awareness of the benefits of a Mediterranean Diet and that it will be adhered to. "Conviviality and social eating are also important," he adds. "And education is key. We need to teach domestic science, diet and lifestyle in schools. We also must not waste! The food industry is part of the problem but should also be part of the solution by providing healthier foods."
Join us for the Malta Sustainability Forum 2021: Online Edition! REGISTER NOW